CBR is likely to take a break in lowering the rate at a meeting on July 22 – Alfa-Bank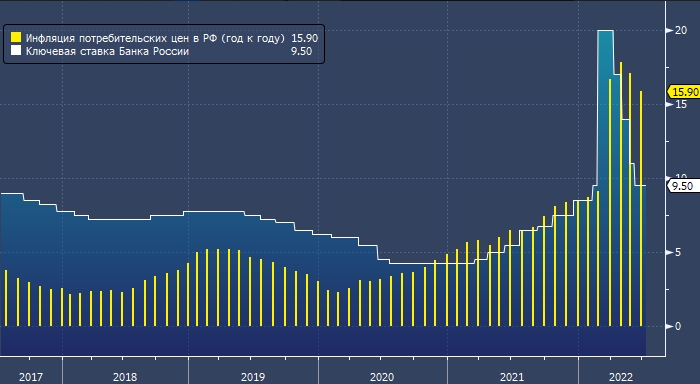 Economists at Alfa-Bank do not exclude that the Bank of Russia may take a break in lowering the key rate at a meeting on July 22.
---
"The Central Bank presented the results of a macroeconomic survey for July. According to the consensus forecast of analysts, the forecast for a decline in GDP has been improved to 6% y / y in 2022 from a decline of 7.5% y / y, which indicates that expectations of a further slowdown in the economy are becoming more moderate Against this background, the consensus forecast for the level of the key rate of the Central Bank has not changed, it is expected at the level of 11% on average for 2022.

This forecast is in line with our view that the CBR's rate cut cycle is broadly complete this year and that we should expect a moderate rate correction going forward. Thus, we believe that the Central Bank will act cautiously at the upcoming meeting on Friday, July 22, and do not rule out a pause at the level of 9.5%," economists Natalya Orlova and Irina Rostovtseva write.